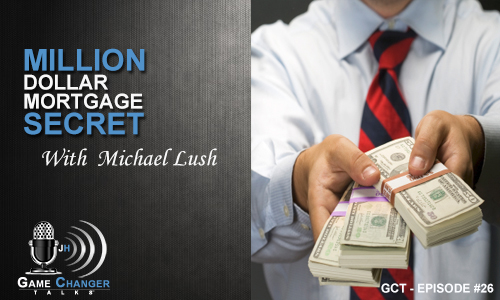 Podcast: Play in new window | Download
Subscribe to the show on: iTunes | Stitcher
Summary:
Today on the Game Changer Talks, I am privileged and blessed to have Michael Lush on the show with us. Michael is an expert in the mortgage industry. His expertise is hard-earned from his over 14-year career as a top producer. Michael started in the mortgage industry after college while helping friends open a bar, after that, he was hooked. After just 10 months with his first mortgage company, he was named the "Newcomer of the Year." Today, Michael does over $3 million a month in personal production, and in just two and a half short months he is projected to be between $4-5 million.
Listen in as Michael shares his incredible journey of personal development and the climb to the top in the mortgage industry. Since partnering up with the Federal Savings Bank, Michael and his team work to educate, improve, and position, not just themselves, but every person that contacts their agency. Do not miss Michael's game-changing advice that can help you, not only in your business, but your personal life as well, to pay off your mortgage in a third of the time.
In this episode you will learn: 
The two different types of business in the mortgage industry.
Michael's favorite referral source that is often overlooked.
Why you should approach finding a banker the same way you hire an employee.
The 2 reasons that Michael runs his business off referrals instead of working with leads.
Why you do not want a broker that will simply give you what you are asking for.
The #1 thing that  big banks do not want you to know!
Links & Resources Mentioned in show: 
Subscribe to Game Changer Talks: