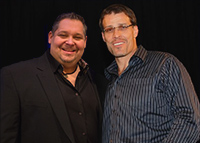 Meet Jimmy
Jimmy Harding is a highly effective business growth strategist, best-selling author, and creator of the talk show Game Changer Talks™  and the web TV show Jimmy TV™ . In addition to his private consulting clientele, Jimmy also mentors numerous coaches, and is known to many as The Coach's Coach™  due to his exceptional knowledge and proven success in assisting coaches from around the world establish million dollar businesses.   Read More…


|   Grow Your Business With Jimmy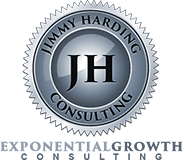 Private Consulting
Jimmy Harding regularly consults and brainstorms with many of the world's leading companies – after all, his success-driven tactics and his firm belief that "results are the best measure of success" are a magnet to serious entrepreneurs. The private consulting option is best suited for companies doing over $1MM in annual revenue. These entrepreneurs generally have complex needs, are spending a sizable amount on marketing each month, and are focused on growth.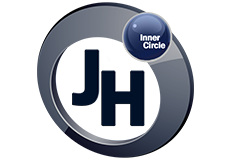 Jimmy Harding's Inner Circle
Jimmy Harding's Inner Circle is a comprehensive, year-long program is comprised of structured mastermind meetings, coaching and accountability. This exclusive program is about growing your business to meet and exceed levels of success previously only imagined while making a greater impact on the world.If you are ready to skyrocket to extraordinary success, join Jimmy Harding and other elite entrepreneurs like yourself for the most results-oriented coaching, mastermind and peer group available exclusively for transformational coaches.
|   Attend Jimmy's Business Transformation Events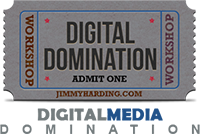 Digital Domination Workshop
This is not your typical seminar. DMD is a small-group, hands-on event where Jimmy Harding works individually with clients in hot-seat sessions. These sessions focus on increasing sales while building your business' platform, brand and authority by leveraging companies like Google, Amazon, Apple and Facebook to publish your products and services. This is a "working" event, so attendees will leave this experience with an explicitly clear blueprint for use in immediate implementation within your business.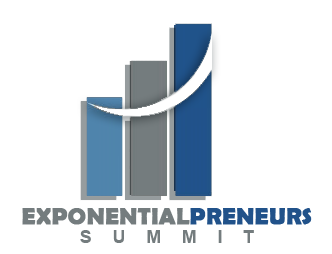 ExponentialPreneurs Summit
Proximity Is Power and an event is only as good in the people in the room. EPS is an exclusive 2-day intensive mastermind event where you will gain more confidence, insight and direction while connecting with other high-level entrepreneurs. You will receive business, sales and marketing strategies from top industry transformers – as well as current successful strategies. Jimmy will also facilitate a high number of peer-to-peer hot seat interactions so you can connect with other event attendees and craft your success plan at the event.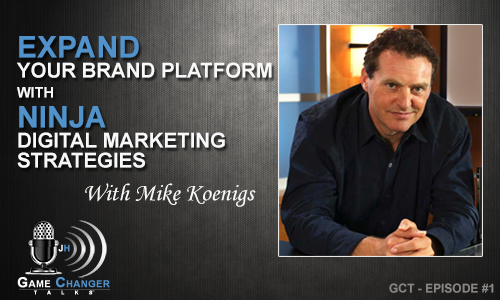 Expand Your Brand Platform with Ninja Digital Marketing Strategies with Mike Koenigs
Four-time #1 bestselling author, "Marketer of the Year" winner, entrepreneur, filmmaker, speaker and philanthropist.
His products have simplified marketing for over 30,000 small businesses, entrepreneurs, authors, experts, speakers, coaches and consultants worldwide.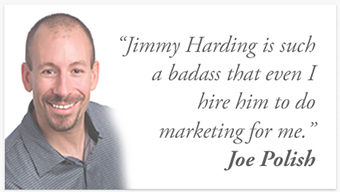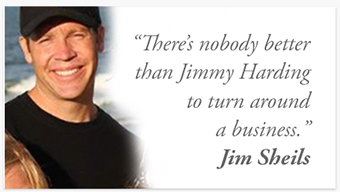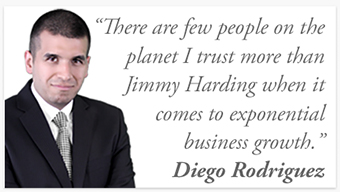 "Jimmy Harding is certainly the #1 Business Growth Strategist! He has a way to simplify your goals and plan. He is extremely knowledgeable and most importantly, brings great results. If you have the opportunity to work with Jimmy Harding, don't pass it up!"

− Jimmy Nicholas - Reputation Expert at Reviews Accelerator
"Jimmy Harding is one of the most successful and brilliant marketers around. Not only does Jimmy "know his stuff," having the innate ability to bring his customers incredible returns, but he's also a down-to-earth guy who is a pleasure to be associated with."

− Diego Rodriguez - President, Power Marketing Consultants
"Jimmy combines exceptional marketing savvy with cutting-edge tactics. He has a keen sense for building and expanding businesses and the insight to "cut through the clutter" to see what needs to be done and help you do it, so you achieve your goals."

− Jeanne Hurlbert PhD - Market Research | Business Intelligence | Data Artisan
"Jimmy Harding's no fluff or hype consulting style transformed my business within 5 months!

Jimmy has been fantastic at helping me reach the next level in serving my clients and meeting new ones. If your prospect funnel is empty or you are spinning your wheels with little results, Jimmy is the person to speak with to help you grow your business. His wealth of information is priceless and I highly recommend reaching out to him when you're ready to take your business to the next level."

− Charles Musselwhite - Musselwhite Consulting
"Jimmy Harding provides real world value! I have personally and financially benefitted from tutelage and business acumen. It would be difficult to identify any business that wouldn't significantly benefit from Jimmy Harding. It is without hesitation that I recommend Jimmy Harding. I look forward to any opportunity to work with Jimmy. Please feel free to contact me directly should you wish to discuss Jimmy Harding!"

− Drew Griffin - Mobile App Developer
"Jimmy Harding has worked with me on multiple projects including the launch of our newest venture. Throughout the process, Jimmy challenged us to grow as a team so that we could reach our potential. He has been instrumental in the development of strategies to dominate our market. I highly recommend Jimmy to any business who is interested in massive growth! I am always available for a personal conversation about my experience with Jimmy and his team!"

− Daniel Newcomb - Liquor License Broker / Consultant